Government decides to deploy federal network of differential geodesic stations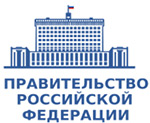 The government has approved program titled 'Digital Economy of Russia', which prescribes the deployment of a federal network of differential geodesic stations to improve the positioning precision.
"To approve the 'Digital Economy of Russia' program herein," the Russian government said in a resolution signed by Prime Minister Dmitry Medvedev. The document stipulates the creation of a domestic digital platform to collect, process and transfer spatial data for cartographic and geodesic needs of the civilian population, business, and governmental agencies.
The possibility of automatic processing, recognition, authentication and use of geodesic and cartographic spatial data will be ensured by late 2020. Domestic geo-information technologies will be developed and implemented by the state and local self-government authorities, state-run companies and corporations by the same time.
Integrated geodesic infrastructure is planned to be designed within the same period of time to set, clarify and implement state and local systems of coordinates; a federal network of differential geodesic stations enhancing the positioning precision and a center integrating networks of differential geodesic stations and processing data will be commenced.
Besides, a single electronic cartographic base and auxiliary state-run information systems will be put into place by the fourth quarter of 2020.
The document aims to increase the domestic share to 90% of the entire amount of remote sensing data used by Russian geo-information systems by 2024.
According to the document's profile, the 'Digital Economy of Russia' program sets goals, tasks, areas and deadlines of the implementation of key measures of the state policy creating conditions for the development of the digital economy in Russia, which views digital data as a key production factor in every area of socioeconomic activity and a necessary condition for bolstering the country's competitive edge, the quality of life, the economic growth, and the national sovereignty.
The program defines five fundamental areas for the development of Russia's digital economy in the period until 2024, such as normative regulation; human resources and education; development of research competences and technical groundwork; information infrastructure; and information security.
---